Klinische Studien
Ambu® Aura40™
Mehrweg-Larynxmaske
Die Ambu® Aura40™ ist eine Mehrweg-Larynxmaske für den täglichen Gebrauch. Die innovative, anatomische Form entspricht der Anatomie der menschlichen Atemwege. Sie ist aus einem Stück geformt und ermöglicht dadurch eine schnelle und sichere Platzierung.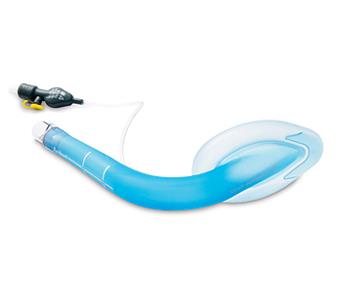 Filtern Sie klinische Studien nach:
Journal Publications
Preliminary Experience with a New Reusable Laryngeal Mask: The Ambu Aura40
Read abstract launch
Year
2006
Journal
Anesthesiology
Author
Harald V. Genzwuerker, M.D., Luc Aniset, M.D., Oliver Jandewerth, M.D., Jochen Hinkelbein, M.D.
Publication details
2006; 105: A524